Welcome to Keefeyboymusic. This site contains the various musical adventures of the singer, composer, musician, mix engineer and producer Russell Keefe.
Russell lives in Brighton with his own studio in heart of North Laine. He has written music for BBC drama, commercials, many band albums and short films. He has also toured the world several times over a 30 year period in various bands including Les Mckeowns Legendary Bay City Rollers, The Pretty Things and currently Russell is joint lead singer and keyboard player in Slade with the legend that is Dave Hill. 
The Skeleton Twins -  is the non genre specific place for Russell's music. Basically anything goes
ishlo - is ambient tracks, progressive/ melodic house and all things electronica
TV and Film Music - has examples for pieces written for and demo's of music for tv and film
MixItPro - is the name of Russell's mixing studio. Here you will find tracks recently mixed and released in 2023 from various artists.
From  American Hip Hop  collective  "Krime Fyter" with UK Producer The Fullest  to  Progressive House and Electro Pop. 
You can contact Russell here for any mixing enquiries,  interviews or press requirements or if you would like him to pitch for any of your TV, Theatre or Film projects.
 If you fancy your music on a more bluesy/rocky sort of vibe please visit Russell's other web site for his critically acclaimed indie blues band TBelly.
The first ishlo album. Recorded and first released in 2006. Ambient synths, delicate piano melodies and ghostly soundscapes .
Read more…
Music for the short film "Echoes"
0:00/1:12

0:00/0:44

0:00/1:43

0:00/0:44

0:00/1:14
More examples of my work
0:00/3:32

0:00/3:13

0:00/1:39

0:00/0:43

0:00/2:29

0:00/3:16

0:00/3:42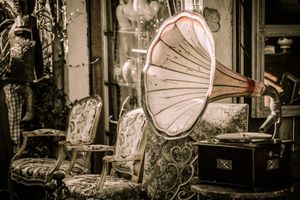 MixItPro
0:00/4:14

0:00/3:50

0:00/3:49

0:00/6:42